New Products! Burlap sashes and Chiffon Ruffle Hoods
Posted on
I love finding new items - its always exciting when I finally find what I've been looking for! This time it's burlap sashes and chiffon ruffle hoods - and they are both gorgeous!
Burlap Sashes first . . .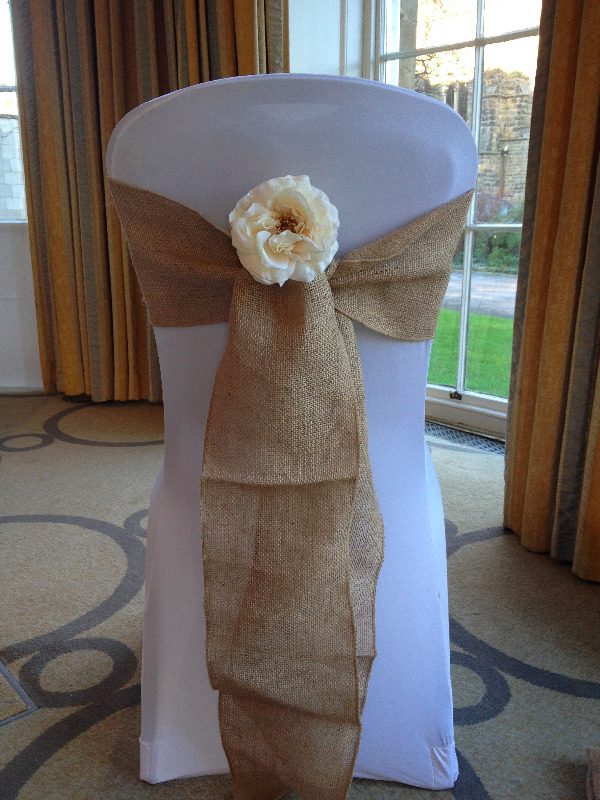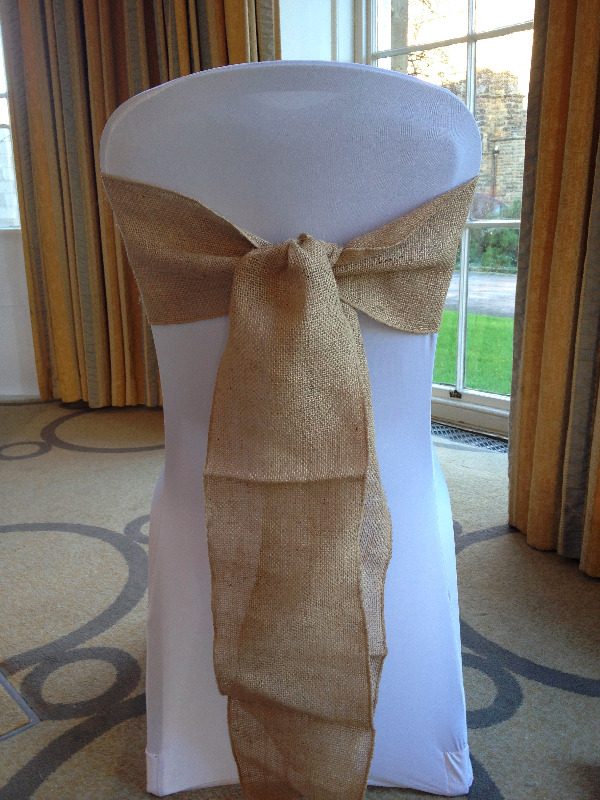 These are just a few photographs that I took quickly so the burlap sashes could have done with pressing, but they give a good idea of how they look. They can be used on their own or with a lace overlay and they look great knotted rather than in a bow. They can be used with covers or if your venue chairs are already lovely you can hire them without the covers.
Burlap, hessian and lace are HUGE for weddings in 2014 and 2015! Its easy to see why too - such a great twist on the vintage style! Burlap, lace and pearls are such a great theme!
Now my Chiffon Ruffle Hoods . .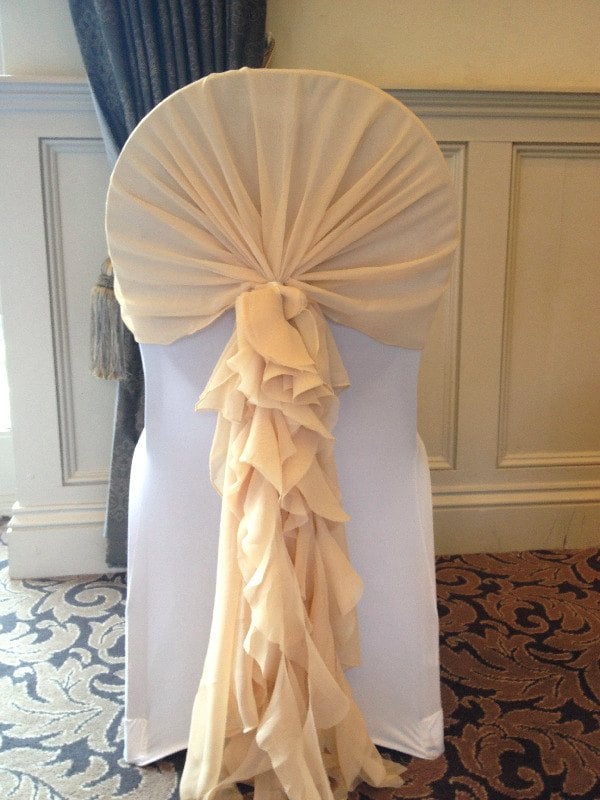 I am IN LOVE with my new Chiffon Ruffle Hoods! They come in this beautiful 'nude' colour and also in ivory, and they are so romantic and different. They are absolutely perfect for using on wooden chairs without chair covers as well as over my crisp white covers on more 'standard' banquetting chairs. They look so beautiful and elegant. If you are looking for something different and with the ultimate 'WOW' factor this would be perfect!